Does sugar cause acne? When managing acne, we often explore various factors that may contribute to its development. One intriguing aspect that has captured the attention of researchers and skincare enthusiasts alike is the potential impact of sugar on acne. Can indulging in sweets and sugary treats lead to pesky breakouts? Join us on a journey of discovery as we unravel the intricate relationship between sugar and acne, shedding light on the latest findings and insights. Get ready to delve into the skincare world as we uncover the truth behind this sweet dilemma. So grab a seat, satisfy your curiosity, and explore the fascinating connection between sugar and acne.
Understanding Acne: A Brief Overview
To better understand how sugar affects acne, let's first establish the basics of this skin condition. Acne occurs when hair follicles get blocked with oil and dead skin cells, resulting in pimples, blackheads, and whiteheads. Hormonal fluctuations, excessive oil production, inflammation, and bacteria are the primary causes of acne.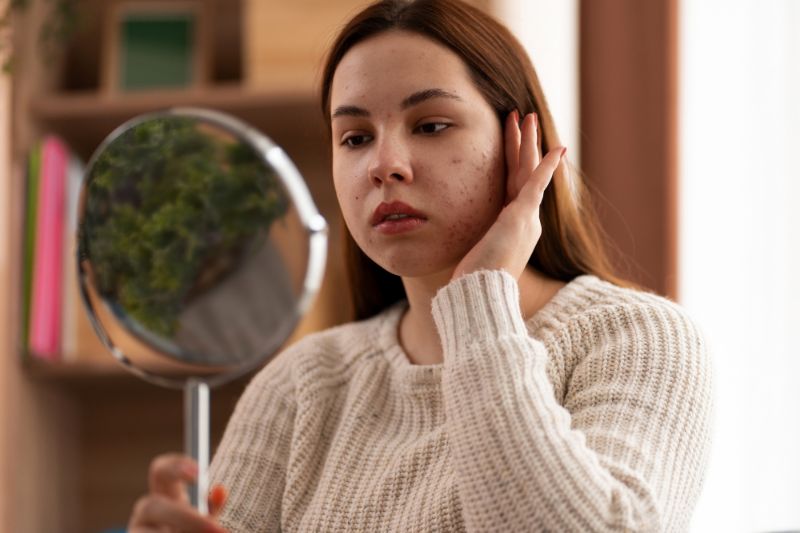 The Link Between Diet and Acne
Emerging research suggests that our dietary choices can influence the development and severity of acne. Researchers are still exploring the exact mechanisms but have found that certain foods can worsen acne symptoms. One such food group is high-glycemic-index (GI) carbohydrates, which include sugary treats and refined grains.
Sugar and Acne: Examining the Connection
Sugar consumption and high-glycemic-index foods have been linked to acne breakouts. Research suggests that a high intake of sugary foods and beverages can worsen acne symptoms, while the consumption of high-glycemic-index foods, such as refined carbohydrates and processed snacks, can cause inflammation and hormonal fluctuations that contribute to acne development. Understanding this connection is important for making dietary adjustments to improve skin health.
The Impact of High-Glycemic-Index Foods
Foods with a high glycemic index, particularly those containing high amounts of sugar, can lead to a sudden surge in blood sugar levels. This surge triggers a cascade of hormonal responses in the body, including an increase in insulin and insulin-like growth factor 1 (IGF-1). These hormones stimulate oil production and trigger inflammation, two factors closely linked to acne development.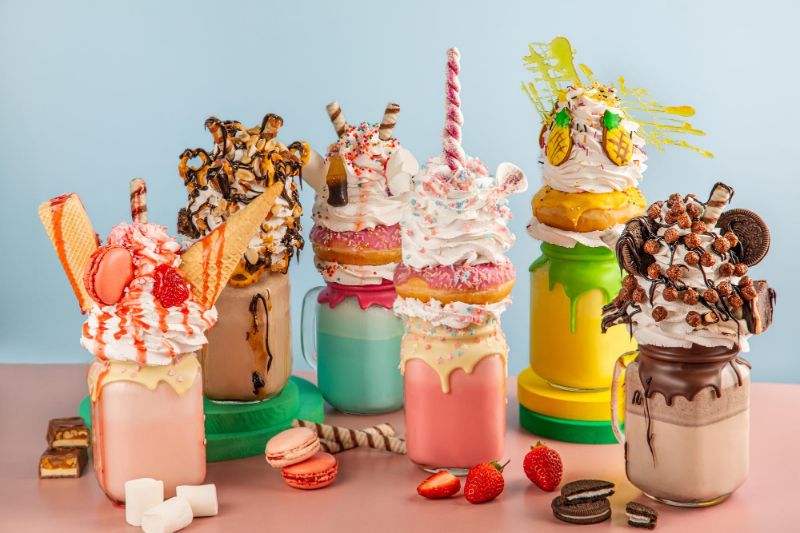 Insulin and IGF-1: Culprits in Acne Formation
Insulin and IGF-1 promote the production of androgens, hormones that play a significant role in the pathogenesis of acne. Androgens can prompt the sebaceous glands to produce excess oil, creating an environment conducive to acne formation. Moreover, elevated levels of insulin and IGF-1 can contribute to the proliferation of skin cells and inflammation, further exacerbating acne symptoms.
The Role of Inflammation
Inflammation is crucial in acne, and sugar can fuel this inflammatory response. The consumption of sugar causes the release of pro-inflammatory cytokines, molecules that incite inflammation in the body. This chronic low-level inflammation can exacerbate acne and hinder the healing process of existing blemishes.
Insulin Resistance and Acne
Consistently consuming high amounts of sugar and other high-GI foods can lead to a condition known as insulin resistance. Insulin resistance occurs when cells become less responsive to insulin's effects, resulting in persistently elevated insulin levels. Insulin resistance can cause increased sebum production, inflammation, and the development of acne.
Debunking Myths: Chocolate and Acne
While sugar intake can influence acne, it is important to dispel a common myth associated with chocolate consumption. Contrary to popular belief, eating chocolate is not directly responsible for causing acne. Certain types of chocolate with high sugar and fat content can worsen acne symptoms. Opting for dark chocolate with a high percentage of cocoa solids and low sugar content may be a wiser choice for individuals concerned about acne.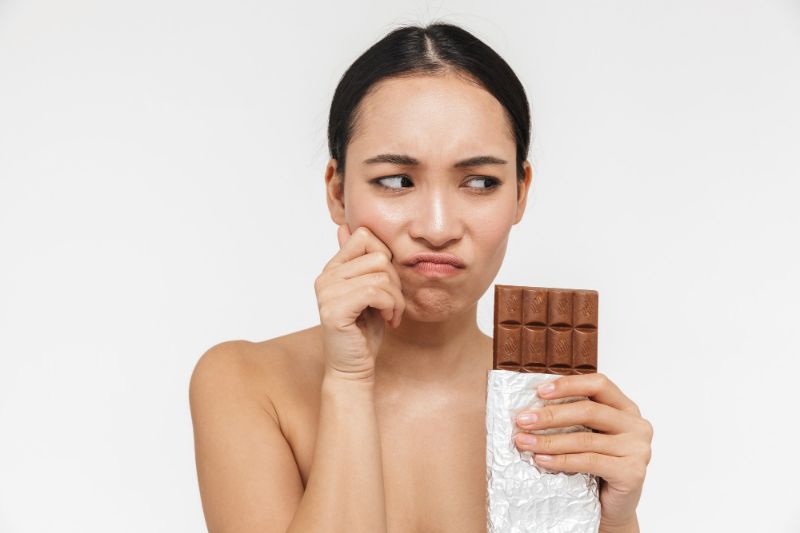 Dietary Considerations for Managing Acne
If you are prone to acne or wish to reduce its occurrence, incorporating dietary changes can be a proactive step. Here are some guidelines to consider:
Embrace a Low-Glycemic Diet
Choose whole foods with a low glycemic index to maintain healthy eating habits. Some examples of healthy food options include fruits, vegetables, whole grains, and lean proteins. Selecting these options can help regulate your blood sugar and prevent sudden spikes in insulin.
Limit Added Sugars
To improve your health, it's advisable to cut down on sugary drinks, processed snacks, and desserts. Be sure to read food labels meticulously to detect any added sugar that might be hidden.
Choose Complex Carbohydrates
When it comes to carbohydrates, it's best to choose complex options such as quinoa, brown rice, and whole wheat bread instead of refined alternatives.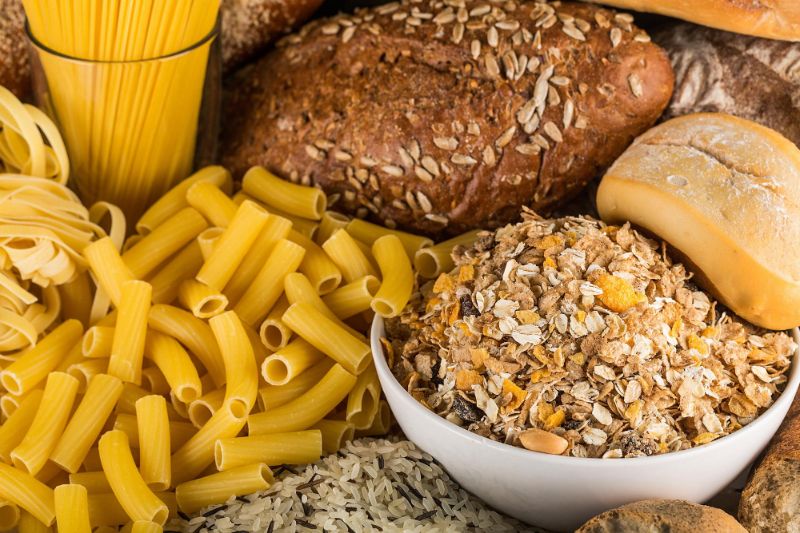 Maintain a Balanced Diet
To maintain healthy skin, it's essential to have a balanced diet that includes a variety of nutrient-rich foods. Ensure to include foods containing omega-3 fatty acids, antioxidants, and vitamins A, C, and E.
Stay Hydrated
Maintaining healthy skin requires proper hydration. You can achieve this by drinking an adequate amount of water daily. Doing so helps to keep your skin hydrated and promotes overall well-being.
Considering Professional Acne Treatment Options
While dietary adjustments can positively impact acne management, it's essential to recognize that individual cases may require more comprehensive treatment. Seeking guidance from a dermatologist is highly recommended, as they can provide personalized advice and prescribe targeted treatments to address acne concerns effectively. Dermatologists are medical professionals specializing in skin health, equipped with extensive knowledge and expertise to tailor treatment plans to your specific needs.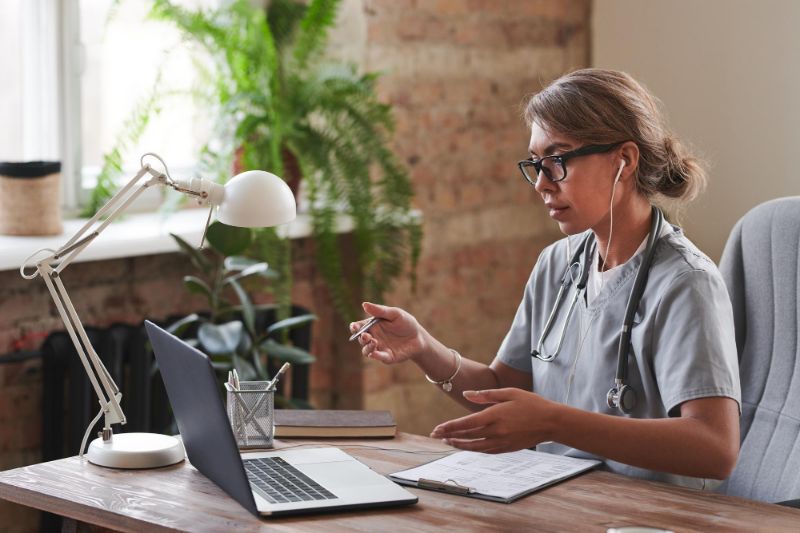 Accessing specialized healthcare services can sometimes be challenging in today's fast-paced world. However, RemoteDerm, an online dermatology consultation platform, offers a convenient solution for individuals seeking professional dermatological advice, including acne treatment. With RemoteDerm, anyone in Canada can benefit from a virtual consultation with a licensed dermatologist in less than 12 hours, regardless of location.
Conclusion
To sum it up, recent studies indicate that what we eat can affect the occurrence and intensity of acne symptoms. Although sugar doesn't directly result in acne, consuming foods with a high glycemic index, specifically those containing sugar, may lead to hormonal reactions that cause oil production and inflammation – both factors associated with acne formation. Nevertheless, people can take preventive measures to manage and alleviate acne symptoms by following a low-glycemic diet, decreasing added sugar intake, selecting complex carbohydrates, and sustaining a well-balanced diet.
To effectively manage acne, it's essential to have a personalized treatment approach that suits your individual needs. Seeking guidance from a dermatologist is highly recommended, as they have the expertise to provide tailored advice and prescribe targeted treatments.
FAQs
Does chocolate cause acne?
Eating chocolate is not directly responsible for causing acne. However, certain types of chocolate high in sugar and fat content can worsen acne symptoms.
What should I eat to manage acne?
Incorporate a low-glycemic diet with whole foods such as fruits, vegetables, whole grains, and lean proteins. Also, include foods rich in omega-3 fatty acids, antioxidants, and vitamins A, C, and E.
How can I limit my sugar intake?
To reduce sugar consumption, cut down on sugary drinks, processed snacks, and desserts. Read food labels carefully to identify hidden added sugars.
Why is it important to consult a dermatologist for acne treatment?
A dermatologist can provide personalized advice and prescribe targeted treatments based on your specific needs, ensuring effective management of acne.